A collaboration off Goodpeoplesurf and Santa Cruz Surfhouse
You can cruise on a surfboard or on a motor/dirt bike! During the "Santa Cruzin' " you have the possibility to do both. 
Start the day cruising on a 9'1" longboard, or a classy retro single fin, on the waves of Santa Cruz, Portugal. After which you are able to get on an enduro motorbike, to explore the beautiful nature around it.
Surfing, riding bikes, drinks, chill vibes, good food and music are the ingredients for a full week of fun and adventure. Who wouldn't want that! So round op some of your mates, or just come by yourself to be part of the first edition of Santa Cruzin' …
For  €465,-  You'll get the starters package, this includes;
Stay
Breakfast
Dinner
Transfers
Local transport
This means, bring your own board and wetsuit and no enduro-cross for you!!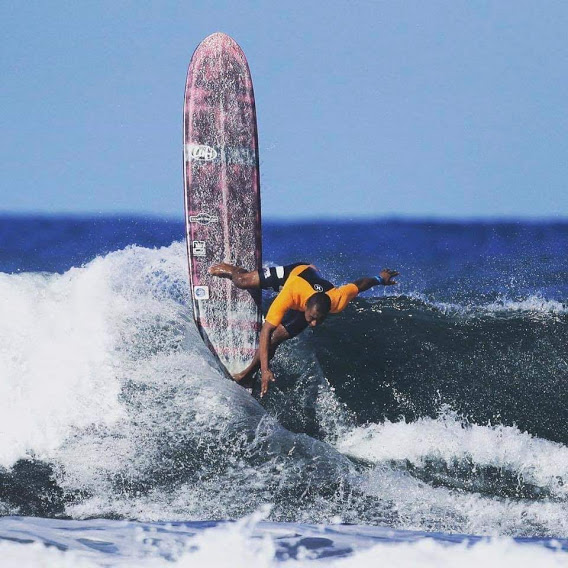 You want the full "Rookie" package for €999,- including;
Starters package
Lunch
Board and wetsuit
Surf lessons (5x)
Enduro-cross (2x 1/2 day)
You'll get a nice longboard, every day 2 hours of advanced surf lessons and during your stay, two times half a day off enduro motorcross. This includes; An enduro dirtbike, full gear, clothing, boots, a short clinic about off-road riding and guiding.
We also offer a "Pro" package for €869,- This includes all the above but without the surf lessons